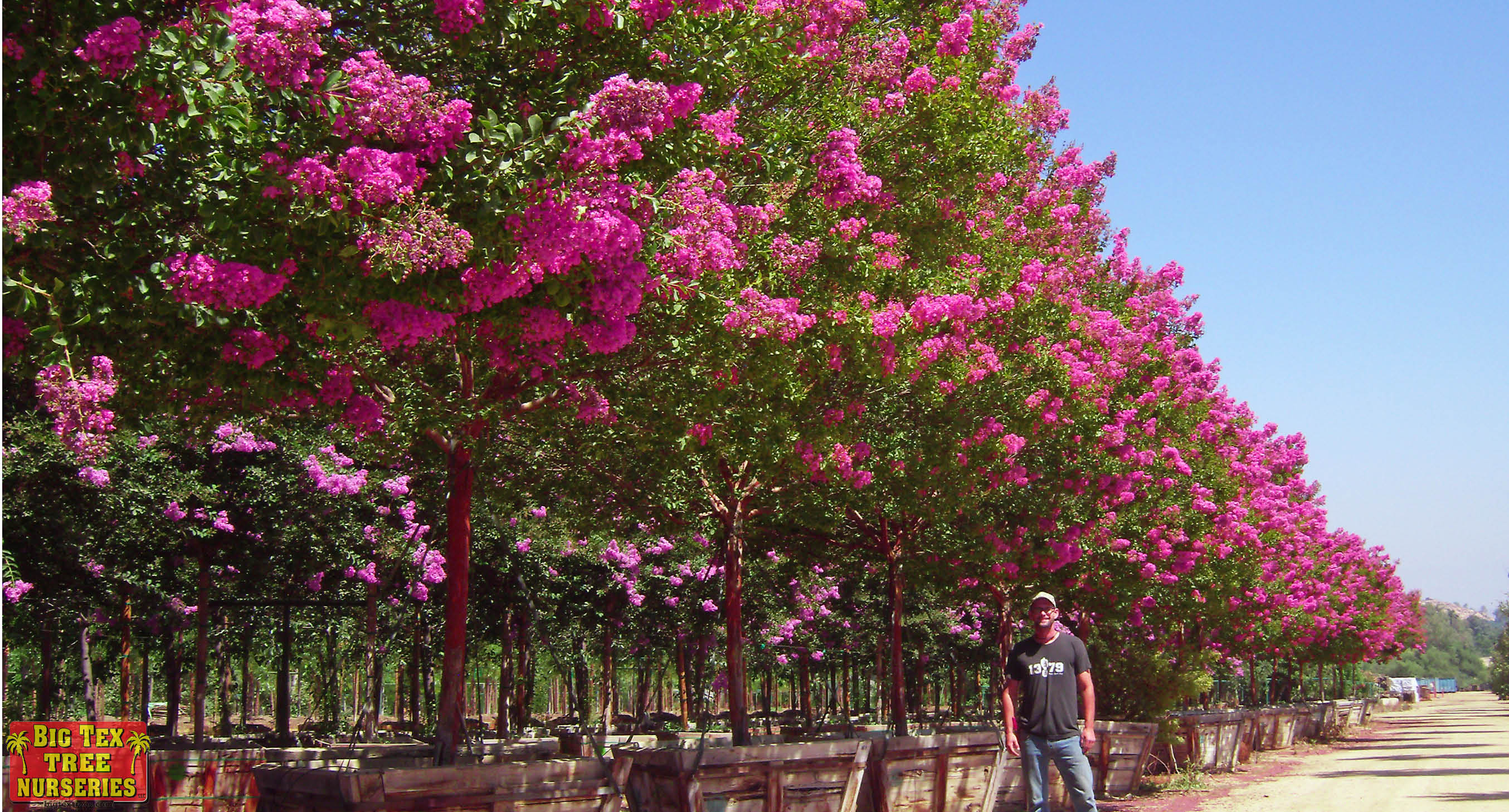 Spring planting will be here before you know it. With springtime right around the corner, this is an excellent time to get your yard ready for the season and the arrival of butterflies and blooms that can add plenty of color and interest to your landscape. Let's face it, the weather in Texas can change in a blink of an eye, hello, snow?! That said, we can still keep on planting, and right now is a great time to replace the trees that got damaged by Hurricane Harvey. Also, if you desire shade in the summer, you can plant those valuable shade trees now too!
TO DO LIST TO GET YOUR YARD READY FOR SPRING
Remove weeds
Clean Up – rake matted leaves so that the plants can take in sunlight. Fallen leaves and dead foliage can smother plants and foster disease - Remove debris
Plant and Feed – apply fertilizer around trees, shrubs, and perennials
Mulch – acts as a barrier so that it can keep the seeds of weeds at bay
Prepare your lawn and garden equipment
Evaluate the health and appearance of shrubs, trees, and other plants
Prune away dead and damaged branches on trees and shrubs – prune back and feed heavily!
Patch any bare spots in the lawn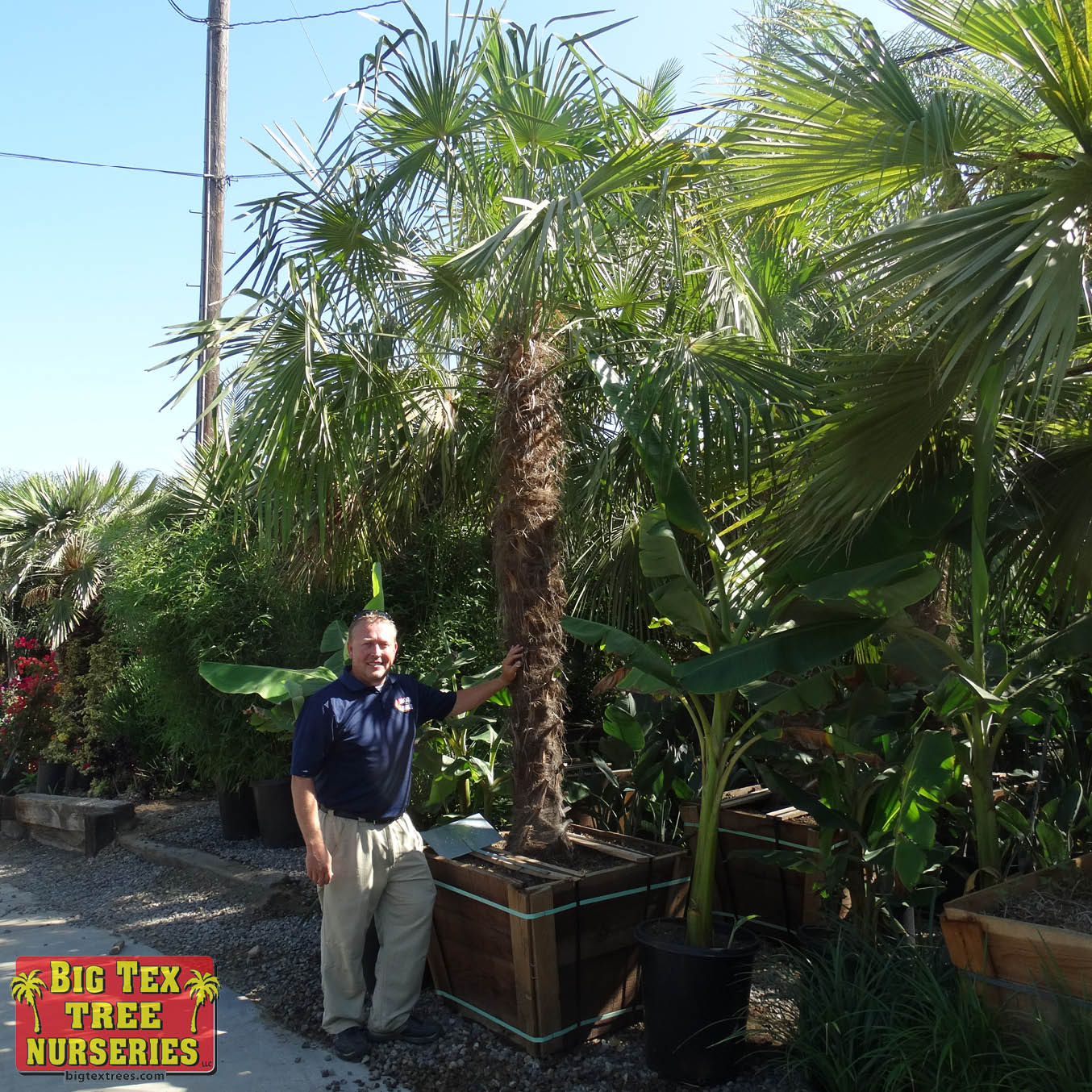 WINDMILL PALM (TRACHYCARPUS FORTUNEI):
It might feel like it's a little too cold to be thinking about swimming in your pool. However, once the heat turns up, you're going to want to hang out poolside, and the Windmill palm, with its compact form and resort-style features, looks absolutely stunning around pools. These smaller-sized fan palms are also one of the best choices for small gardens. These are tough and hardy palms – they are very cold hardy and drought tolerant once established.
---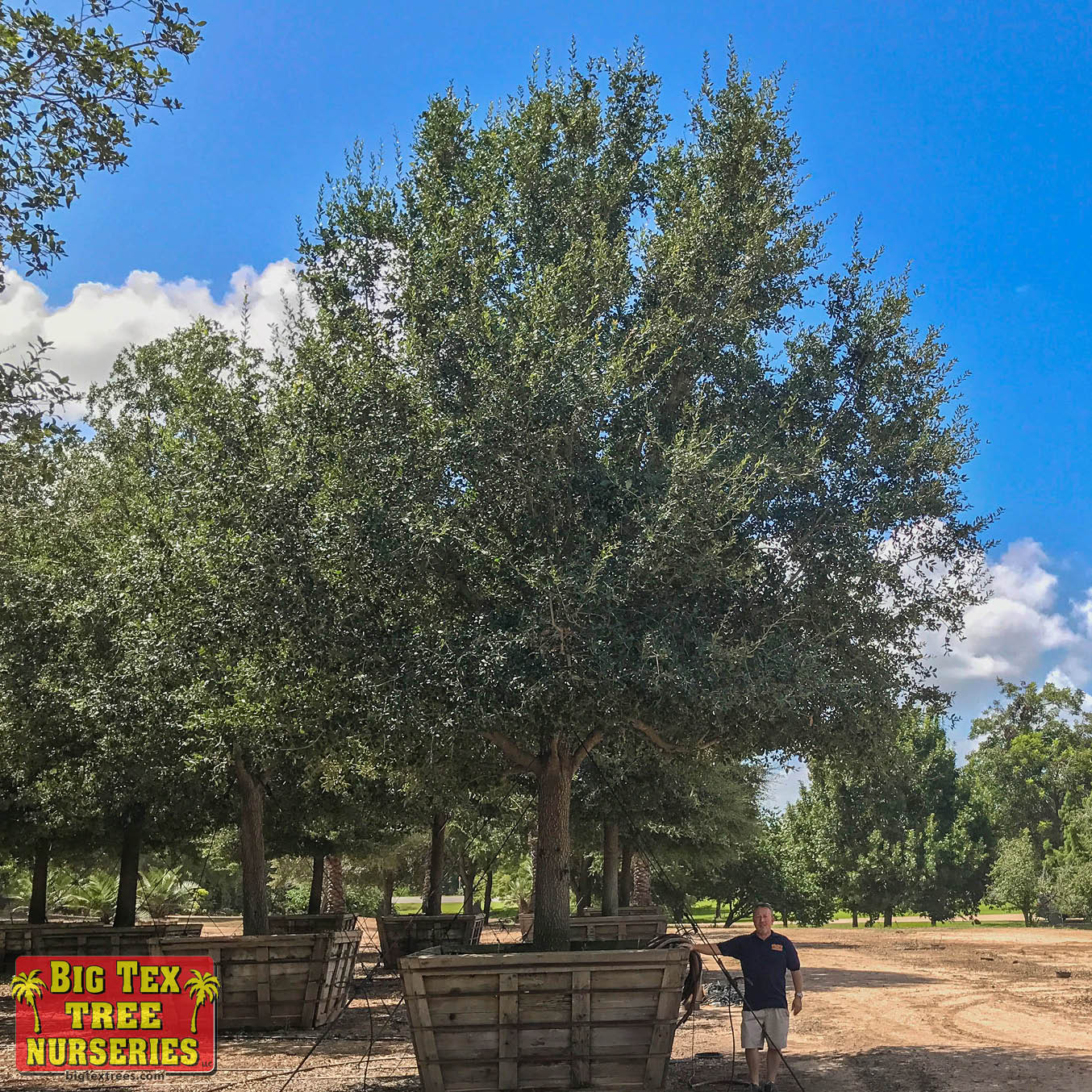 LIVE OAK (QUERCUS VIRGINIANA):
This is the "Mighty of Oak of the South," so they are very hardy trees ideal for growing in the Houston area. People love them for many reasons - they can provide plenty of shade during our hot, scorching summer, can be planted in rows to create a natural privacy screen, and specimen trees are just begging to be climbed on and explored. They keep their dense, dark green foliage all year, and their thick, sturdy trunks and branches hold up well to environmental effects. These majestic trees are easy to maintain, just let them grow with little to no special care required.
---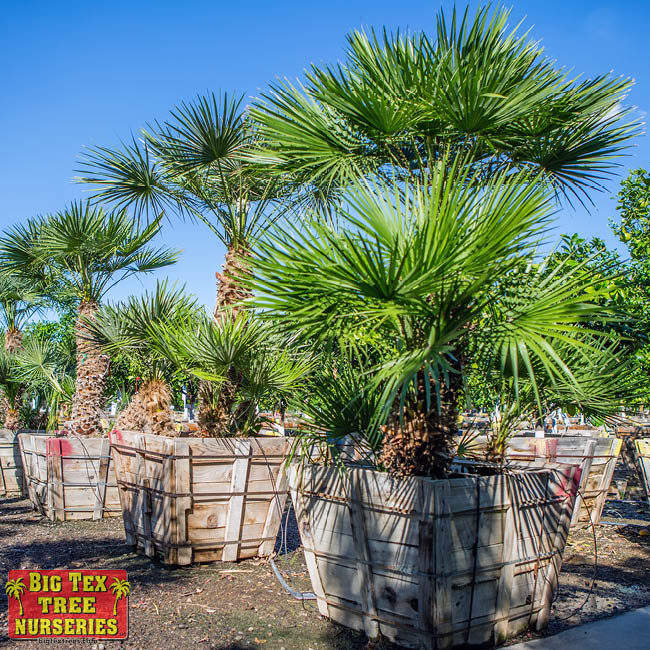 MEDITERRANEAN FAN PALM (CHAMAEROPS HUMILIS):
We love to plant this resort-style palm tree in any landscape as a tropical accent or as a focal point. People love them because they will rarely outgrow their space, and spotlighting can add an awesome effect against walls at night! These fan palms are also an excellent choice for poolside planting and can add tropical diversity to any Houston landscape.
---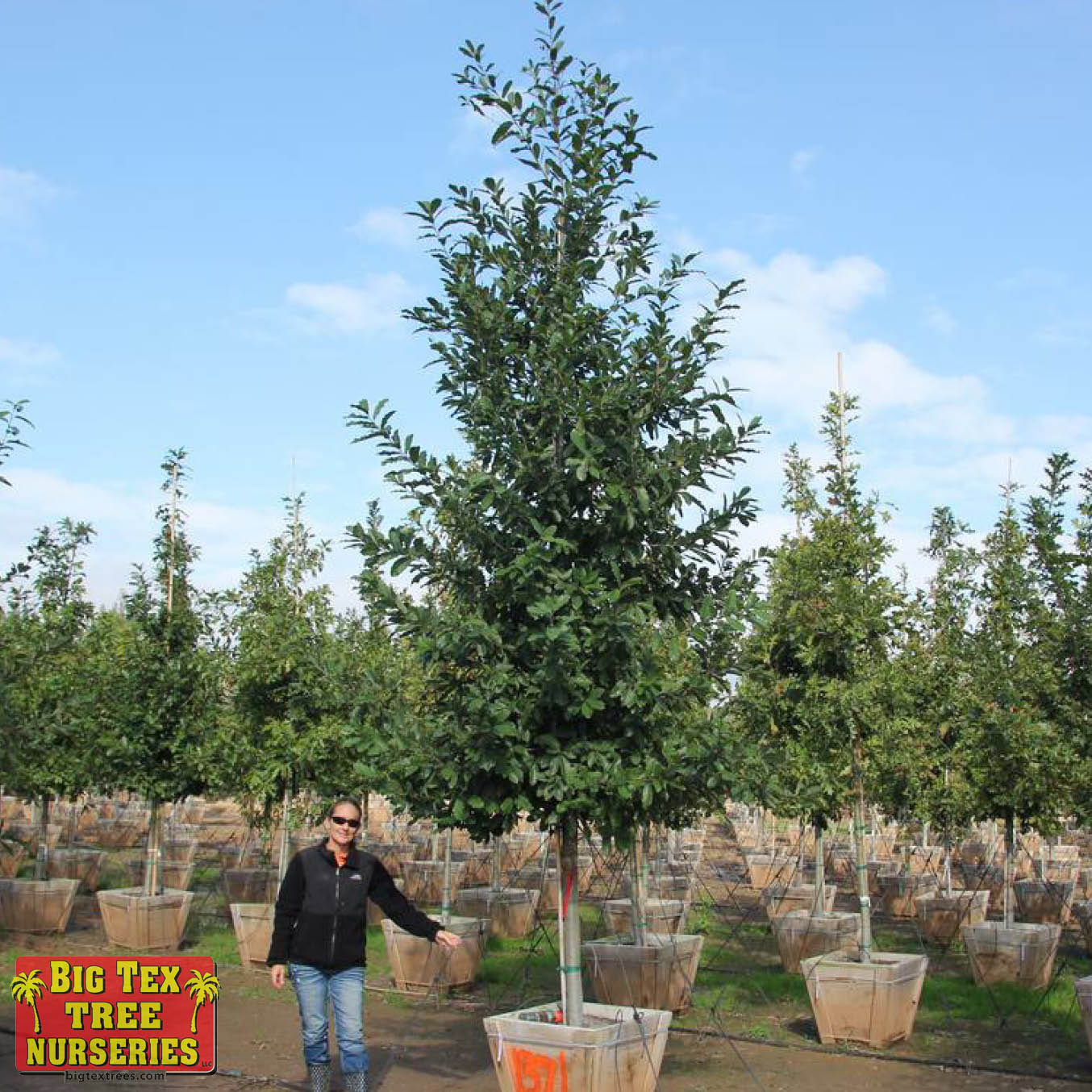 MONTERREY OAK TREE (QUERCUS POLYMORPHA):
These semi-evergreens are also known by the names Mexican Oak and White Oak, and these Texas natives are favorites around the Houston area. They can bring maximum shade coverage, and we like to plant them in front yards so that they can add plenty of curb appeal too. They can also bring about a nice change of seasonal colors – the new growth of bronze to pinkish bronze colored leaves transition to a vibrant green color.
---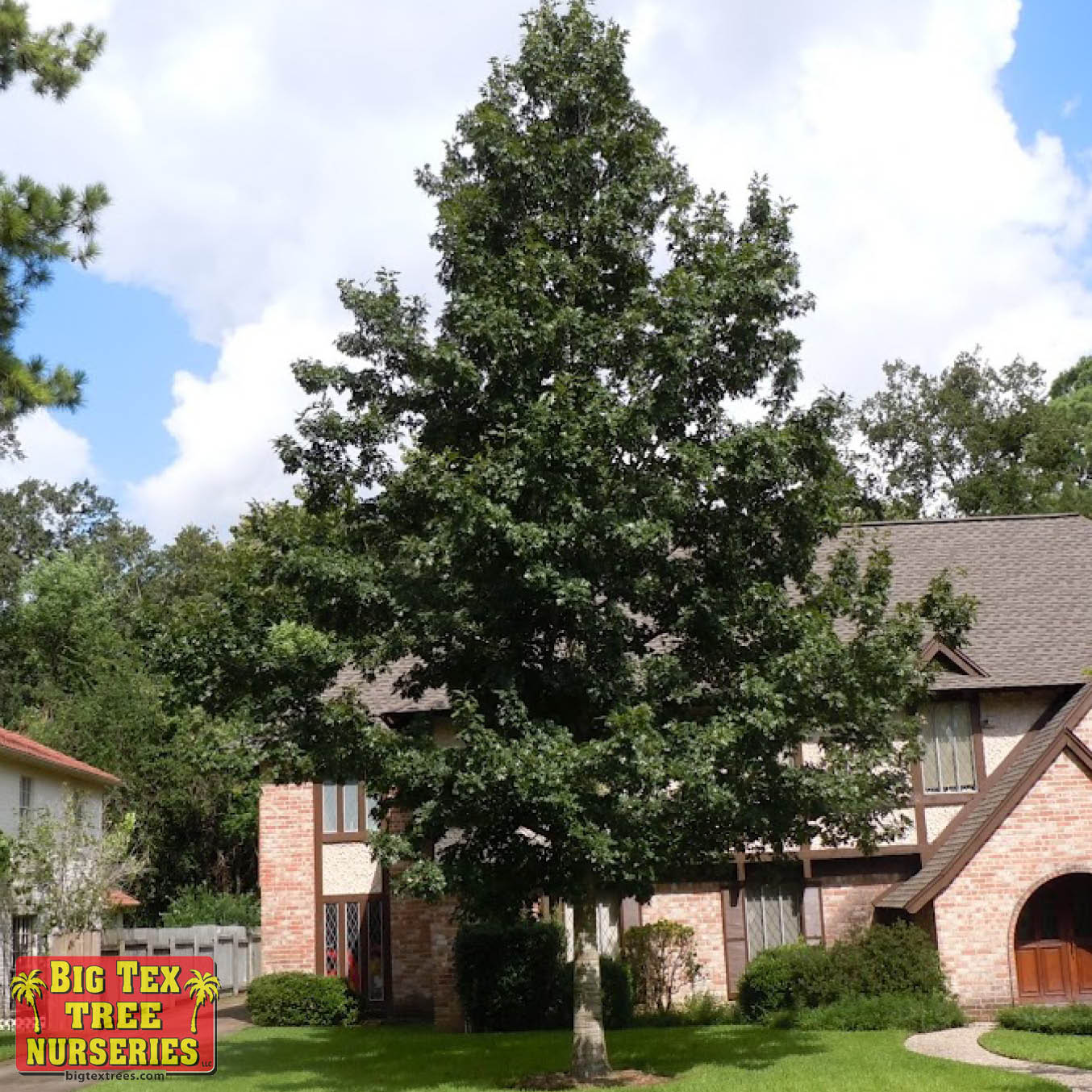 SHUMARD OAK (QUERCUS SHUMARDII) :
Plant these fast-growing trees now and enjoy the outdoors while the wide-spreading canopy provides plenty of shade. It's deciduous, so it can let the warmth of the sun in during the winter and can block out the hot sun in the summer. In the fall, enjoy the spectacle as the rich green leaves turn a deep scarlet color. We also like to plant specimens near busy streets because they work great as a noise blocker. These trees are durable so that they can survive cold winters.