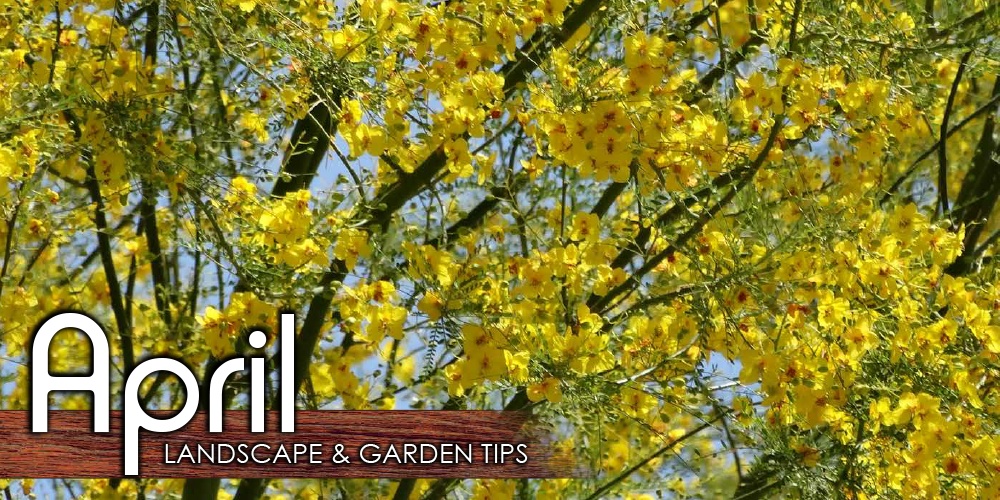 It's April, spring is in full bloom, and the World Champion Houston Astros are back at it! Time to celebrate, and it is also time for our monthly landscape and garden tips! This is an excellent time to plant shrubs and trees!
Before we head off to enjoy this great weather, we will want to take care of our landscape before the summer temperatures soar. Read our tips and chores from our nursery pros below.
Landscape and Garden Tips from our Nursery Pros
Control Weeds: Keep removing any weeds in your garden. Weeds are competing with your plants for water and nutrients, so control them now before they start to take over your yard. Once it gets too hot, the last thing we want to do is pull weeds. All the essential things you need for your weed prevention plan are available at your nearest location.
Fertilizers: This is the prime growing season. We should fertilize flowers such as azaleas, camellias, and any other shrubs that can benefit from fertilizer. We will also want to remove any leaves from our lawns, and then use a slow-release fertilizer.
Watering: We need to ensure that our yards are receiving plenty of water. During April, we typically receive 1.5 to 4-inches of rainfall. Tip: an empty can of tuna can measure up to an inch of rainfall.
Mulch: Be sure to mulch your garden well. Doing this will help to preserve moisture and keep down pesky weeds.
Vegetable Garden: April is a good month for tender vegetables. We can plant things such as beans, sweet corn, squash, melons, and cucumbers. We can also continue planting warm-season crops, such as tomatoes, peppers, eggplants, cabbage, and okra, too.
Herb Garden: Spice up your kitchen and plant an herb garden. Good choices for an herb garden include basil, parsley, oregano, chives, sage, rosemary, and thyme.
Pruning: Prune spring-flowering shrubs after they finish blooming.
Eliminate Pests: Keep an eye out for insects such as aphids. If needed, use an insecticidal soap spray.
Now is the Time to Plant these Trees in Houston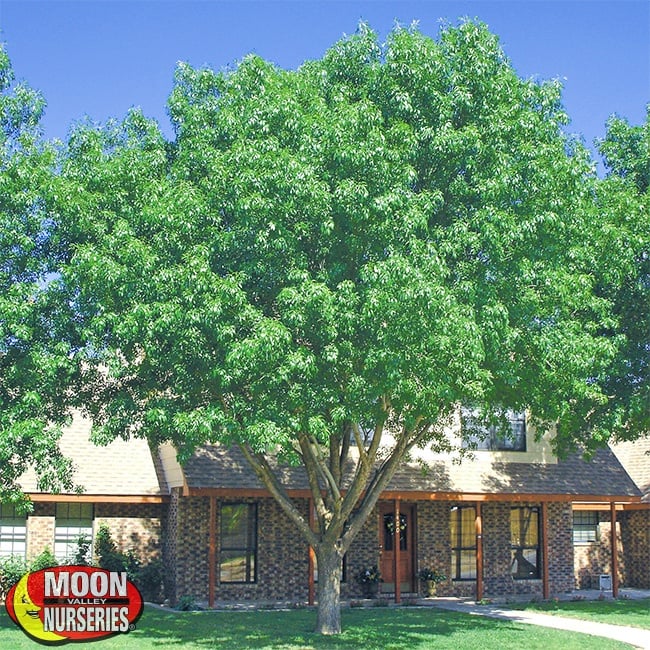 Ash Trees: Ash trees are the perfect park-style tree for any landscape. They can provide a large amount of shade, which makes them ideal for yards of all sizes. The Arizona Ash variety creates a colorful scene in the fall when the leaves turn to a beautiful yellow color. This is a deciduous shade tree and a seedless variety that is an ideal street tree.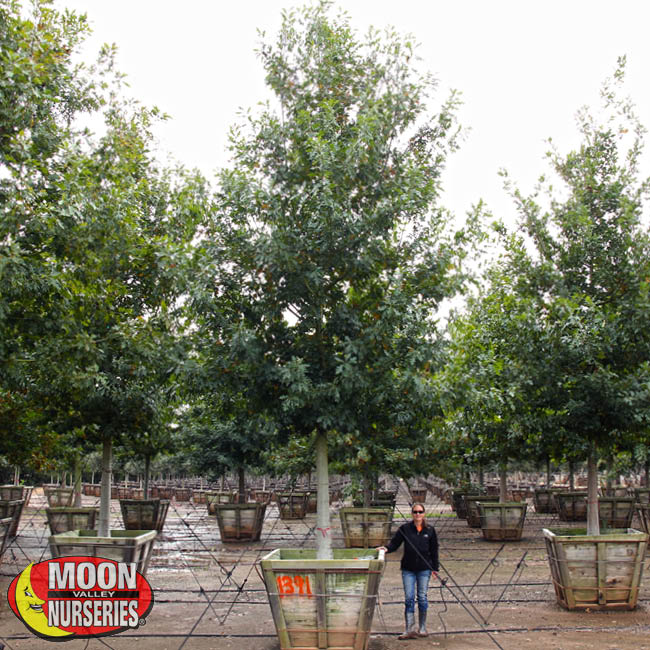 Shumard Oak: These classic-style trees are durable and can live with your family for generations. When the sun is out, and the temperatures start to soar in the summer, you will be glad to have the massive amount of shade that a specimen elm tree provi
des! Plant these trees to find some respite from the Houston heat.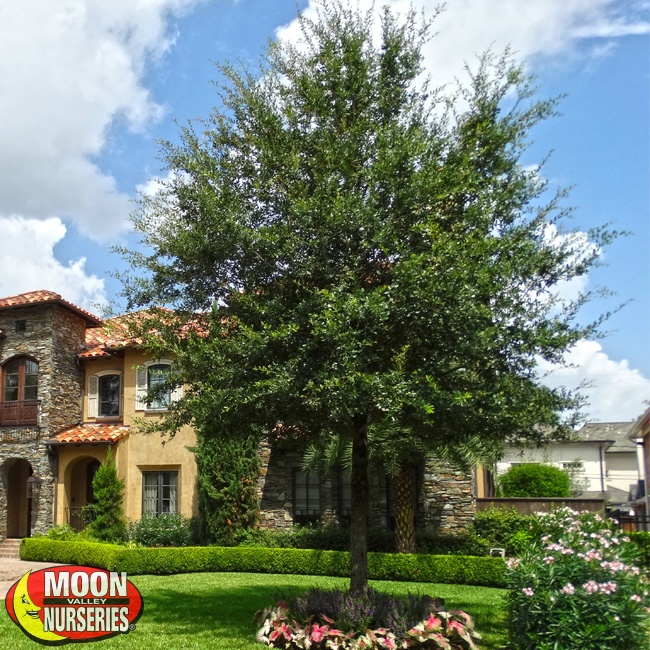 Live Oak: Plant a Live Oak tree now and enjoy the massive amount of shade that a specimen size tree can provide! They can have a large spreading crown with dense, gray/green foliage creating a picturesque spot in your yard. These evergreen trees can tolerate the windy conditions, so they are ideal for growing in Houston.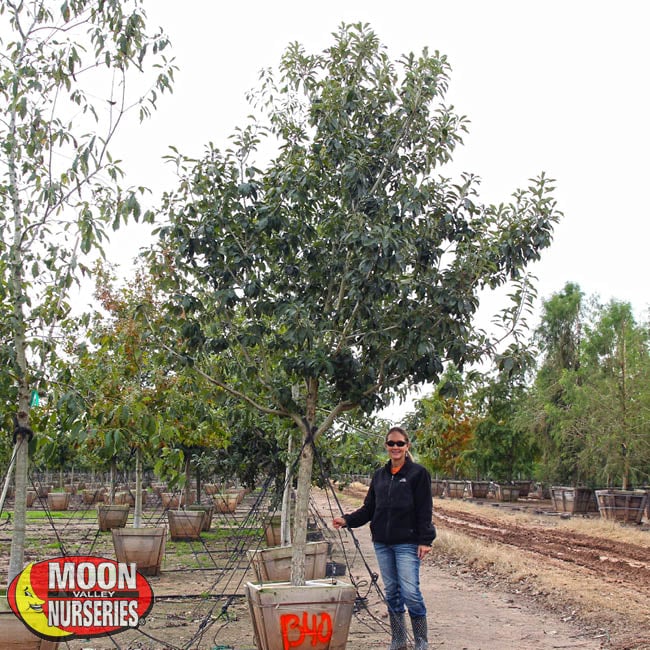 Chinquapin Oak: These deciduous trees can offer plenty of shade in the spring and summer, and let the sunlight in when the temperatures drop in the winter. The wood is heavy and strong so that they can also withstand windy conditions. We also like to trim the wood and use it for barbecues, too! These are excellent shade trees and street trees for the Houston area!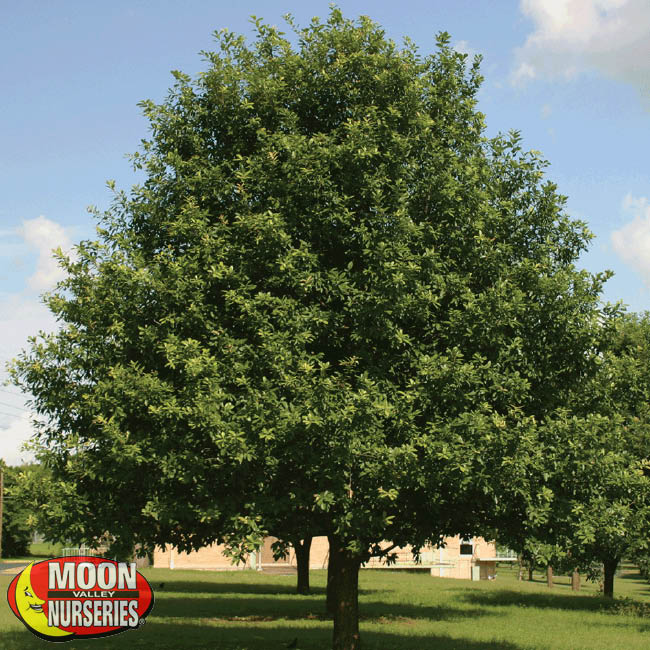 Mexican Oak: Also known as the Monterrey Oak, these fast-growing trees are favorites throughout Texas. Once mature, the tree will have a broad, rounded crown that can provide plenty of shade – proper planting around the home provides excellent cooling properties. Homeowners appreciate the low-maintenance features of this beautiful tree!