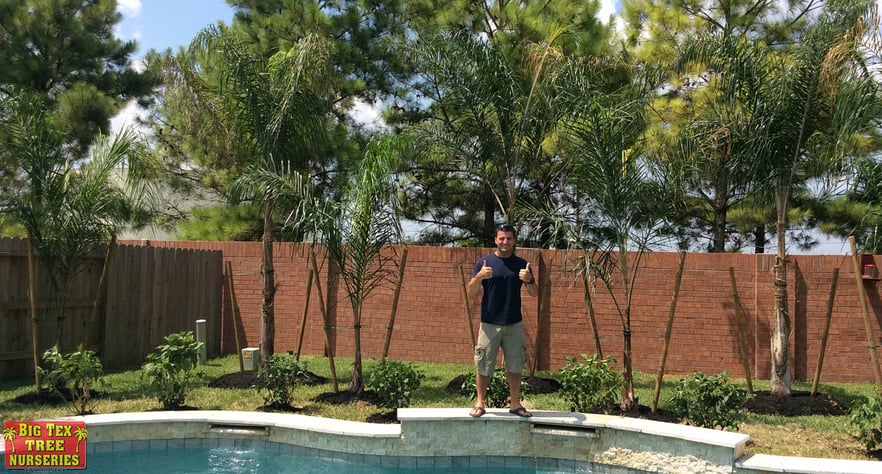 Give the gift that keeps on giving – trees and plants! That's right, why not give a gift that grows with you and one that can also bring beauty, privacy, and shade to our landscape. Of course, a beautiful new landscape is also a gift that can increase property value too. When you plant trees, shrubs, palms, succulents, and other plants, you are not only adorning your landscape; you're also helping the environment by adding living things that can release oxygen and can help to clean the air. It's a gift for our planet too. You win, and our environment wins!
Did you know that two mature trees can provide enough oxygen for a family of four? And when you hear news like that, you just have to plant more trees! When it comes to creating a beautiful landscape that benefits every one of us, you cannot beat our superior-quality selection of trees and other plants for sale at Moon Valley Nurseries. We have mature trees available right now so that they can release oxygen, provide shade, and block unwanted views in style. Of course, the experience of growing trees and plants is one that creates lifelong memories too. Big or small, gifts that grow make the perfect presents!
PS. It's perfectly fine to give the gift of a tree to yourself, and we sell gift cards so that your gift recipient can pick what they want! Buy Your Gift Card Here!
PROFESSIONAL LANDSCAPE DESIGN CONSULTATIONS
When you visit any of our large nurseries, feel free to speak with our expert landscape designers. In fact, our landscape design consultations are free at our nurseries, and for a small fee, we can come to your location. Either way, we can help you with your landscaping goals, whether working from scratch or you want to replace the trees and shrubs the builders chose! Visit us and handpick the perfect trees for the perfect spot in your yard. And if it's a gift for someone special, bring them along (sure you might spoil the surprise, but when they see all the healthy, beautiful trees in stock, they won't mind!)
FINANCING MAKES IT EASY!
Maybe you know someone that has just bought a new home, and you want to give them one of the best housewarming gifts you can find. If you think that you can't afford big trees or even create a new landscape, think again. After all, we value engineer all our products so that you can get the bigger trees at the lowest price. And with our financing option through GreenSky, it cannot get any easier to buy the perfect trees and plants you want. Yes, if you gift a tree, you'll have a lifelong friend!
Our Top Pick Trees That Make Perfect Gifts!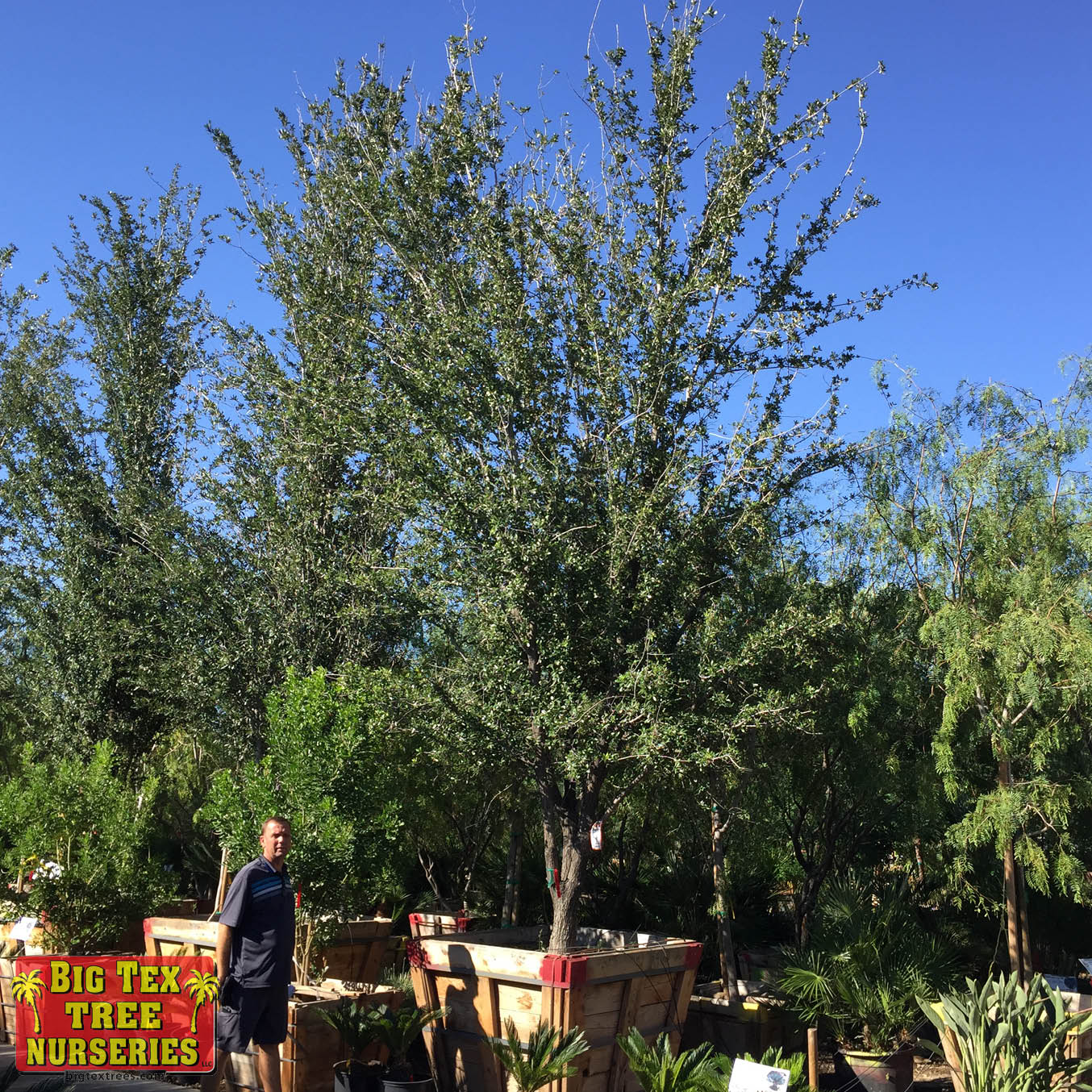 LIVE OAK (QUERCUS VIRGINIANA):
These evergreens are trees that the entire family will love. Mature specimens offer a picturesque spot for a picnic, and the strong limbs are just begging to be climbed on and explored! Bird feeders and owl boxes are the perfect stocking stuffers, and if there's a bird watcher in your family, they will love to watch the birds cavorting. Homeowners and landscapers alike appreciate their low-maintenance needs, and they provide plenty of shade to cool off during the blazing hot summer. These are drought tolerant trees with little to no special care required once established. They are also considered by many to be the best oak for lawn planting.
---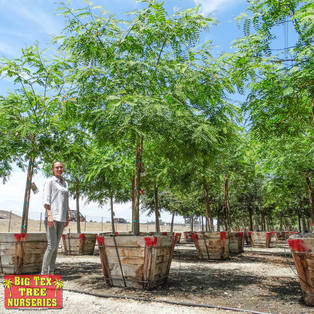 TIPU (TIPUANA TIPU):
These colorful trees are also one of the best shade trees you can find! Tipu has a fast growth rate and love to grow where it's hot, and since they can tolerate tough, clay soils, they are ideal for growing in our area! We love their bright bluish-green foliage, and they are an excellent tree for planting near patios, where they can provide plenty of shade for enjoying your holiday party whether it's Thanksgiving or the 4th of July!
---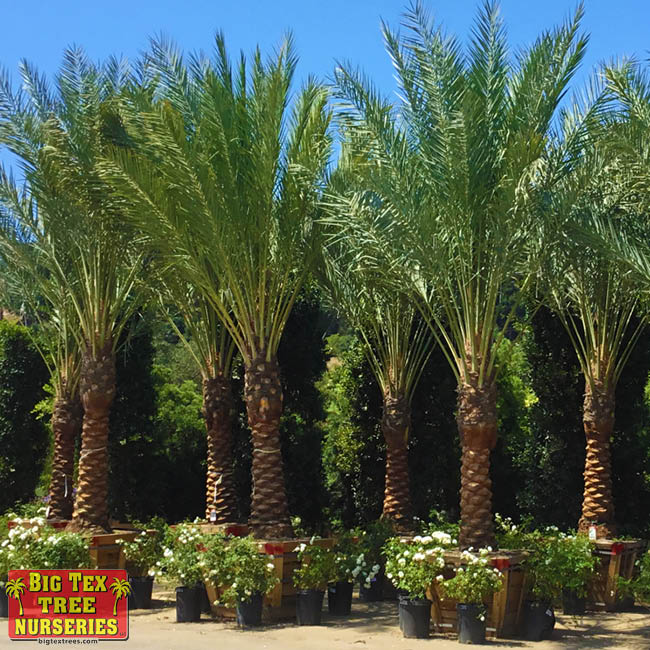 DIAMOND CUT DATE PALM (PHOENIX DACTYLIFERA):
These elegant palms can bring the five-star resort-look straight to any yard in Houston! We like to plant them poolside, where they are the perfect addition to any backyard paradise. Plant them in rows, and they can provide excellent shade. These are also an excellent tree for lighting, so feel free to add holiday lights or use nighttime landscape lighting to create a dramatic and dazzling effect in a yard! Our Date Palms have a beautiful diamond-cut that lends a formal and clean appearance!
---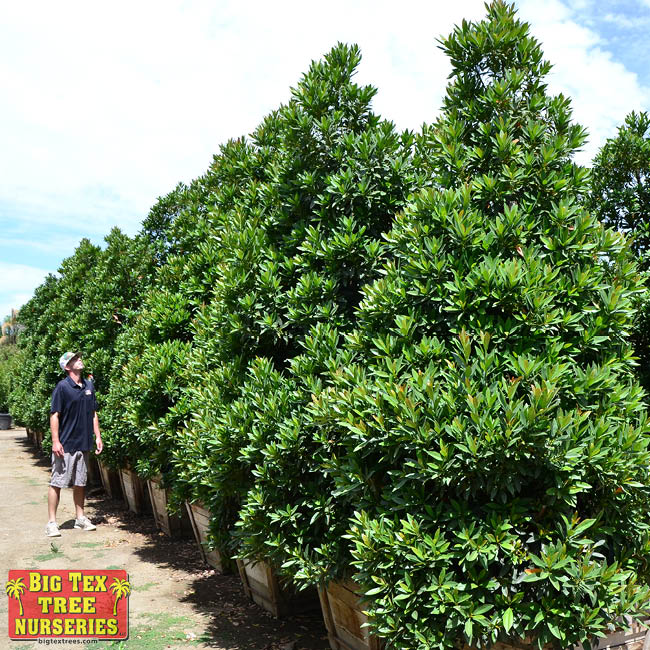 JAPANESE BLUEBERRY (ELAEOCARPUS DECIPIENS):
Give the gift of privacy! These evergreen trees establish quickly and grow with a dense growth habit so that they can block unwanted views in style! These hardy trees are also excellent for topiary, where they are often used in formal landscapes and shaped into columns. Color changing leaves also make them a landscaping favorite with new flushes of growth emerging in shades of bronze, where they sprinkle the remaining glossy green foliage which mature to bright red leaves. Use them as a lawn or street tree and let them grow so that they can provide plenty of shade.
---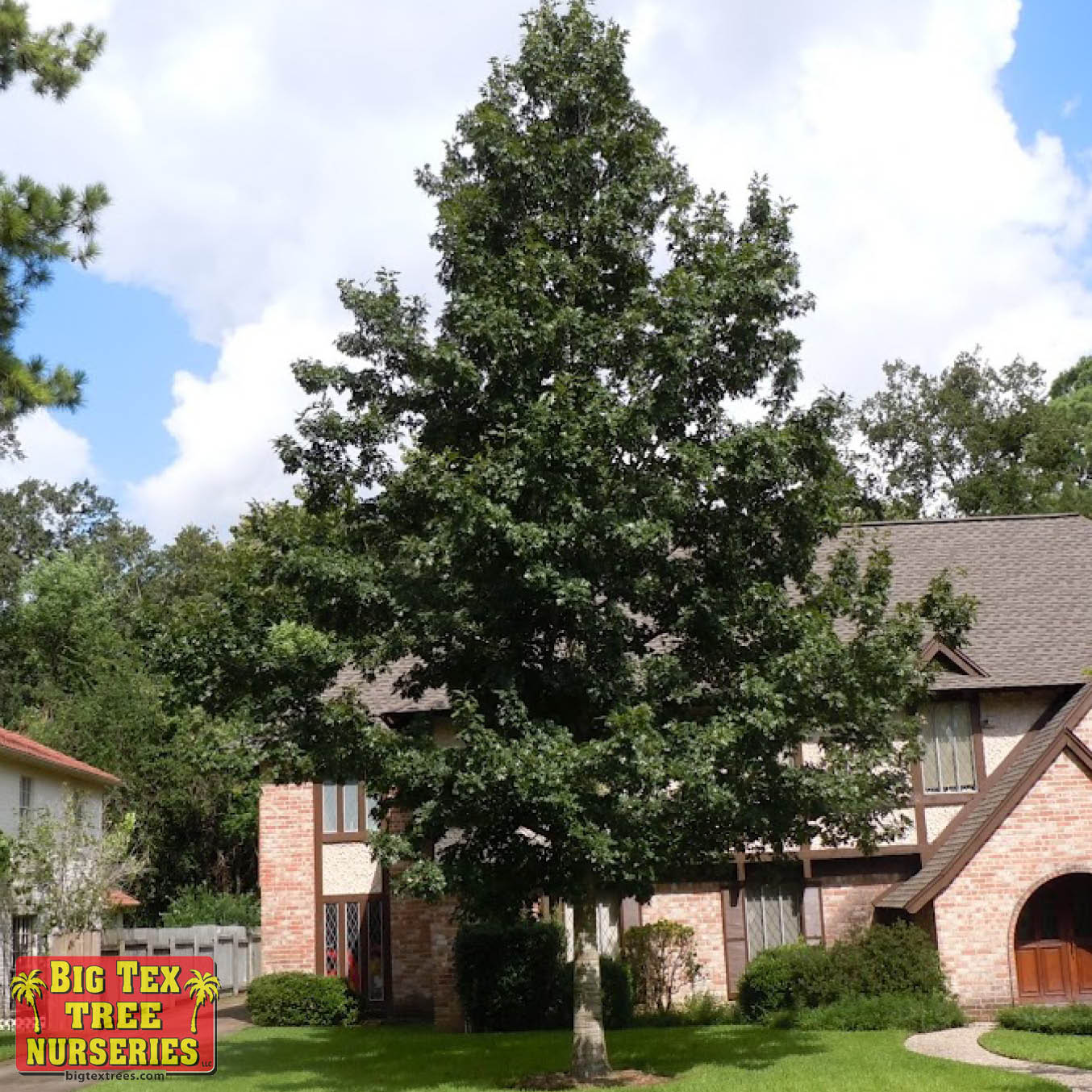 SHUMARD OAK (QUERCUS SHUMARDII):
These Texas native trees can create instant shade and privacy when you purchase a big tree! They are an excellent tree for parking near a busy street because they can be used as an effective noise blocker. It's deciduous so that it can let the warmth of the sun in during the winter and block out the hot sun in the summer. And if you want fall color, you'll love that their rich green leaves transform to a deep scarlet color in the fall.
#FREEPLANTING ON ALL BOX SIZED TREES
The gift just keeps getting better with free professional planting on all box sized trees! That's right! Free professional planting makes it easier than ever to have a beautiful new landscape. Of course, we offer free planting on all box sized trees all year long, so when you're ready to give yourself the gift of trees, you can let our crew do all the work!