Back to main Blog
Luke Kalawsky
Luke Kalawsky has a passion for all things trees, plants, and landscape design. He has designed numerous landscapes as the head designer in the Surprise, Arizona region until he became a manager of our Central Phoenix Nursery. He now dedicates his knowledge, expertise, and creative capabilities to help the masses discover how to design, plant, and maintain their landscapes with his writings.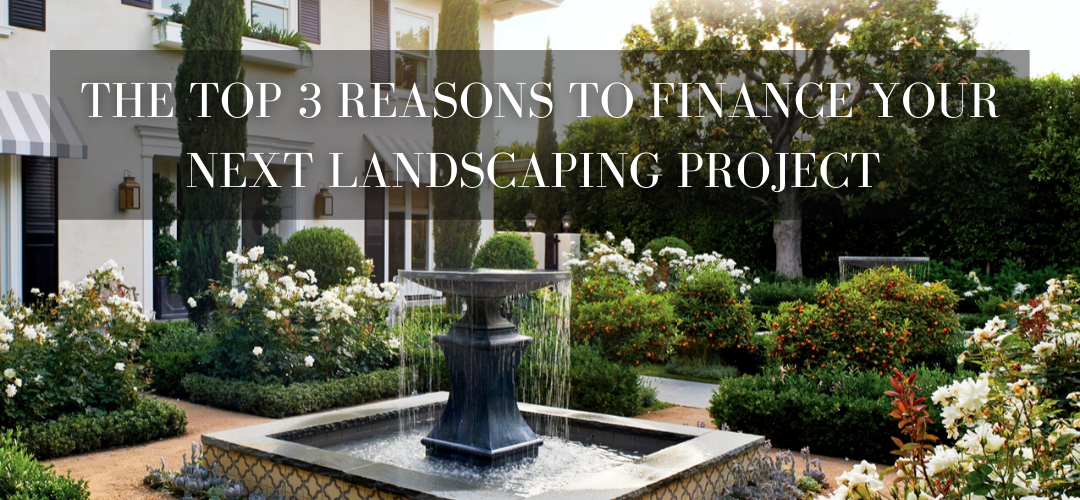 Landscape financing gives you the benefit of planting your perfect landscape without having to worry about paying for the entire project at one time while at the same time, being able to plant the entire project at once.
This allows you to get your trees and plants in the ground and growing right away to give you a lush, mature landscape as soon as possible, without breaking the project up in stages or falling short on your landscape goals.
Let's continue to explore the reasons to finance your landscaping and look at the top 3 benefits of landscape financing.
#1. YOUR LANDSCAPE IS PLANTED ALL AT ONCE, INSTEAD OF IN STAGES
Many homeowners seek to work on their landscaping projects in stages. While this is a viable solution, it is not optimal and causes a few unforeseen issues.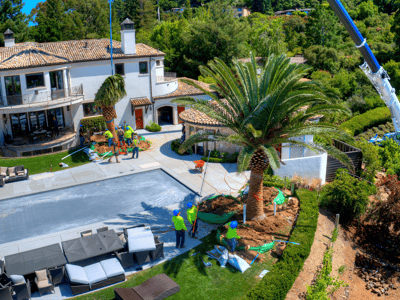 When designing your dream landscape, splitting the planting into phases, such as completing the backyard first and the front yard second creates a situation where certain plant material in your yard begins growing and establishing itself before the second or third phases.
In doing this, you run into the problem of your landscape looking younger in certain areas and more mature in others. If you plant the separate phases with little time between each other, this is less of an issue, but any amount of time longer than six months between planting periods and you will begin to notice the differences in growth between areas of your yard.
Unfortunately, this is a phenomenon that cannot be remedied until the trees and plants in your landscape are far older and have reached a complete state of maturity. Of course, this issue can be avoided altogether by taking advantage of our landscape financing options and having all areas of your yard planted at the same time while allowing you to make the payments in phases.
#2. DON'T PUT OFF YOUR LANDSCAPE GOALS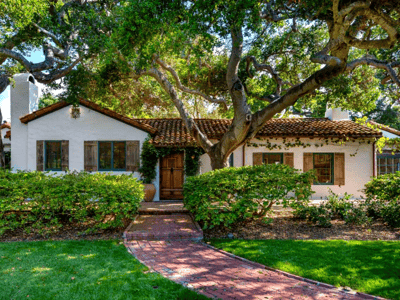 Many homeowners look to accomplish certain goals in their yard when considering how to design their ideal landscape. Whether you need a thick privacy hedge to keep out rouge noise and wind or unwanted sights, a few full, lush shade trees to cool down the home, or a clustered arrangement of gorgeous tropical palm trees for that perfect poolside paradise.
Whatever you are looking to accomplish in your yard, you will need mature trees, palms, and/or hedges to do the job. By using our landscape financing, you can achieve your goals from day one by planting trees in the right quantity and at the right maturity for the job.
#3. YOU DON'T HAVE TO USE YOUR MONEY, USE OURS!
When you use Moon Valley Nurseries' financing options for landscaping, it's like you're using our money instead of yours to purchase your trees and plants. This frees up your budget for other areas of your life! You get all the benefits of completing your landscape the right way the first time while making payments on the project at an affordable pace.
You allow your yard to begin growing your yard, gaining all the benefits of great home landscaping. From increasing your home's value and curb appeal to meeting your landscape goals, financing your landscaping project accomplishes so much all at once. Why use your money when you can use ours?
Feel free to give our nursery pros and expert designers a call or stop by your local Moon Valley Nursery and we will be happy to go over the full details of our financing options. Our pros are always happy to help you set up and begin using this powerful tool to planting the landscape of your dreams today!