Back to main Blog
Felipe Benavides
Felipe has been working in the Nursery and Garden center for many years and bring extensive knowledge to trees, plants, and landscape design.
All hail the King, Archontophoenix alexandrae! Alexander King Palms are rightfully named, after all, they are a staple in many of the most impressive landscapes in Southern California, where they bring that majestic look and tropically vibe to front and backyards from La Jolla to Santa Barbara! They are among the best palm trees to plant around swimming pools and are often used as focal points in front of a home, adding instant curb appeal. When you think of the Alexander palm, you can easily imagine enjoying a California sunset while it creates an awe-inspiring silhouette, without blocking too much of your view!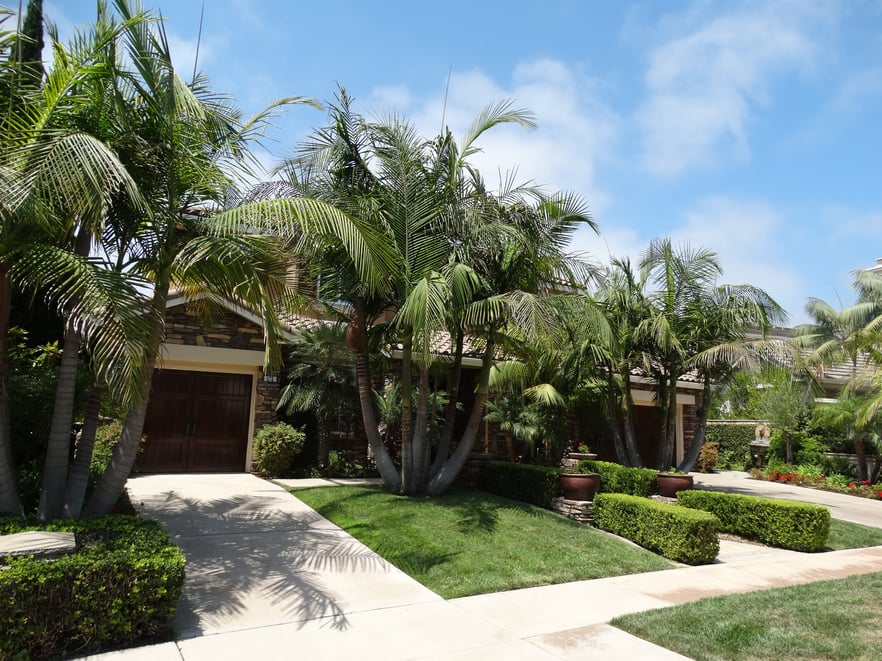 King Palms Add a Tropical Feel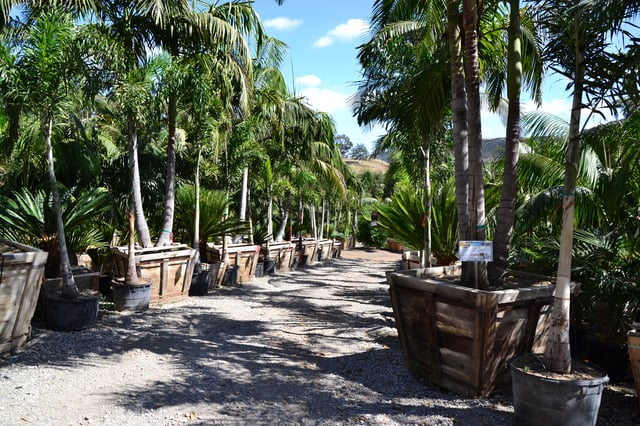 Yes, in Southern California, Alexander palm trees rule and here are some other reasons why they are the best palm trees in California. Are you still dreaming of your tropical paradise vacation? Plant these stately palms and bring the tropics home! Best of all, you get the look of the tropics, all without the humidity! Now, if you live in San Diego or are planning to visit, be sure to check out Palm Canyon, a tropical oasis in Balboa Park. This hidden gem is home to some of the world's most beautiful palms, including King Palm. However, if you really want to be impressed, then you will want to visit Palm Paradise in Escondido, where you are sure to be inspired by the premium quality and selection of palms available. At our Moon Valley Nurseries and Palm Paradise, you will be able to find the perfect Alexandra Palm for sale that rivals and surpasses any of those seen in Balboa Park!
In Southern California, we live in several different types of climates. We have Mediterranean, semi-arid and desert environments. However, so many things grow well here, including palm trees. The Archontophoenix alexandrae palms are elegant and feature feathery fronds that give a classic sub-tropical feel to the yard. We love to plant them as the perfect complement to homes with a Mediterranean exterior, especially in a grouping near an entrance, where the sight of them has a calming influence. You will also want to plant them near pools so that you can admire their graceful reflection on the mirror-smooth water. And, as the palm develops, its generous umbrella of fronds can produce a beautiful canopy of shade so that you can keep enjoying your backyard paradise, no matter how hot the sun may get!
How to Care for King Palm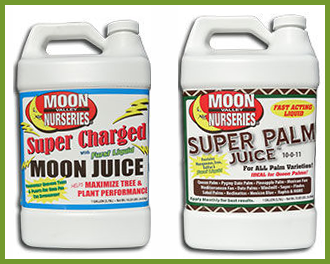 These tropical plants are low maintenance and can grow to be medium to large-sized palms. People are always raving about their beautiful appearance, after all, their trunk is smooth with a lime-green crown shaft that pops in most any landscape style, and they are a perfect fit for a broad range of architectural styles. They have a clean look too, after all, they are self-cleaning, meaning that the spent fronds drop for easy cleanup and there is no need to climb a ladder to clean it! While these are easy to grow and maintain, there are some things to keep in mind when growing these beauties.
During the summer months, especially in extreme heat, water at least once a week to keep the soil moist. When it is cool or rainy, water less often.
Avoid pruning or removing flowers and leaves because this palm cannot heal itself. Any scars or damage may be permanent and can leave the door open for fungus and disease – just let it clean itself!
Use a palm fertilizer twice a year. Super Palm Juice is perfect for all palms!
Reasons Why We grow the Most Popular Palm in SoCal
Our palms are grown in full sun, in our local climate so that they are ready to thrive in your yard
Custom grown to be extra hardy – tolerates heat or cold!
Self-cleaning – drops spent fronds for easy cleanup. No need to climb a ladder!
Resort style – these elegant palms bring a resort-style look and feel to any landscape, so just relax and enjoy the view!
#FREEPLANTING!
Enjoying your tropical landscape cannot get any easier with Moon Valley Nursery! After all, we offer free planting and have these slow-growing palms available in the bigger sizes you want to create an instant landscape for your backyard retreat or front yard. We bring the trees to your house and plant them for you! Our professional designers will help you design and plant your yard too!