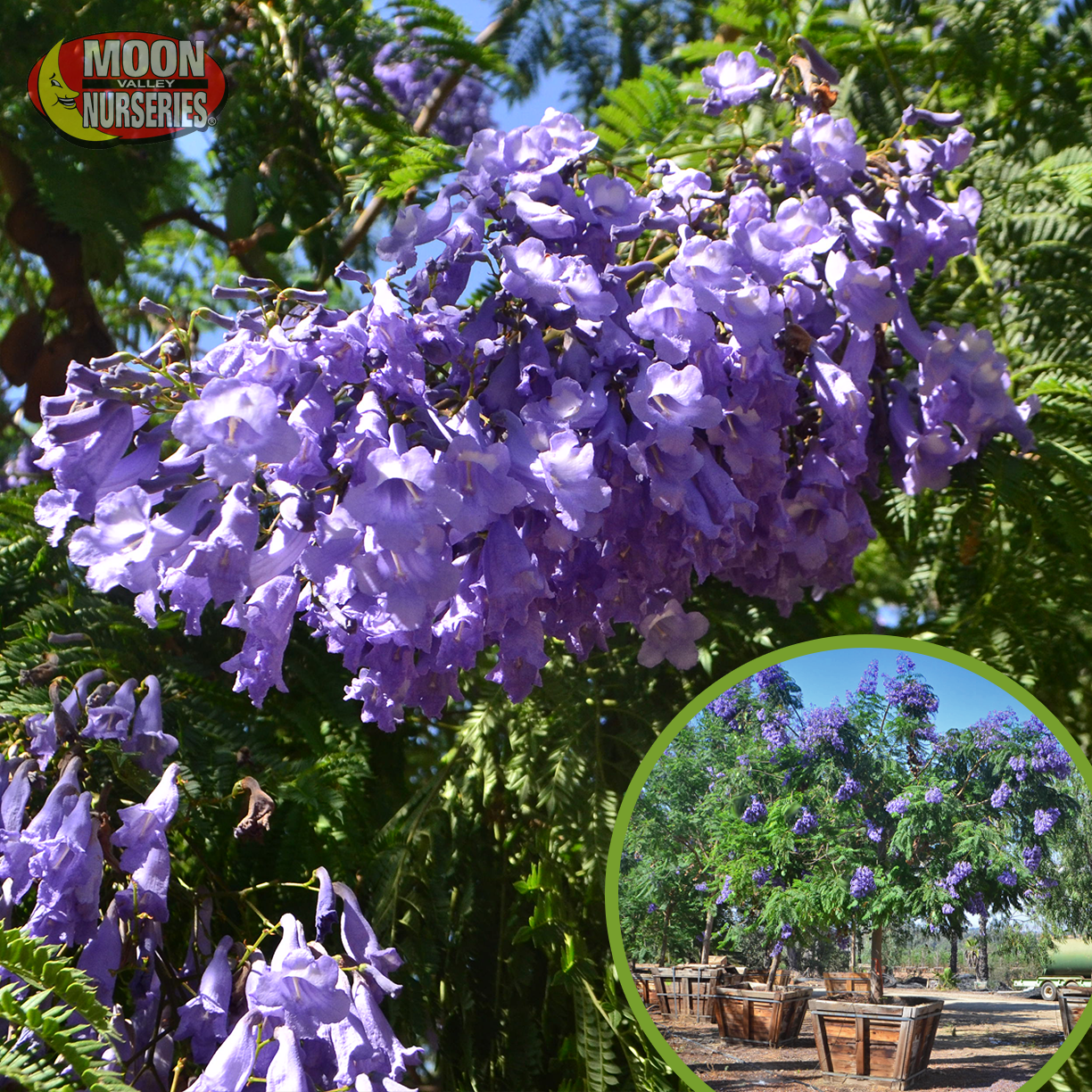 We can enjoy the beautiful sight of purple flowering trees on any size landscape! It is true. We can still enjoy all the benefits of these flowering trees even if we have a lack of square footage.
There is no doubt about it, flowering trees in shades of purple, violet, and lavender are an attractive addition to our landscape. Trees such as the Jacaranda mimosifolia are a favorite. We love seeing the purple blossoms as we drive through neighborhoods and as a bonus, these are also excellent shade trees.
Do you want to bathe your yard in the purple rain? Here are some of the five best purple flowering trees we can grow in our area. Spring is the best time to plant, so visit your nearest Moon Valley Nurseries location and allow our nursery pros to help you select the perfect colorful trees for your yard!


Purple Flowering Trees We Love!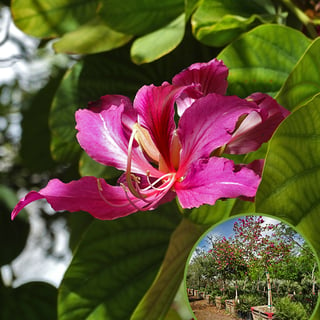 Hong Kong Orchid (Bauhinia blakeana): These gorgeous trees can bloom vibrant purple and white flowers with a pleasing fragrance. They are long-blooming trees, which also means that we can enjoy their abundant colorful flower display throughout the season. As a bonus, the flowers are sterile, so they produce no seedpods. These are an elegant addition to any landscape. We like to use them as a focal point in any yard. Specimen sized trees have an umbrella-shaped canopy that provides plenty of shade, too! We can grow these stunning specimens and bring much-needed landscape colors from the coast of Southern California to the arid regions of the Southwest.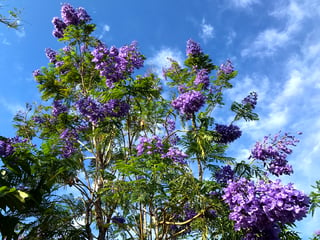 Jacaranda (Jacaranda mimosifolia): This is one of our best-selling flowering trees. It is easy to see why. These colorful trees have outstanding features – exotic, trumpet-shaped purple blooms and soft-feathery, fern-like foliage. These are fast-growing trees that can provide filtered shade. We like to plant them near patios, courtyards, and decks. These are stunning specimen trees, whether we plant them in a water-wise yard or urban garden. They are also excellent street trees and front-yard flowering trees that can add instant curb appeal.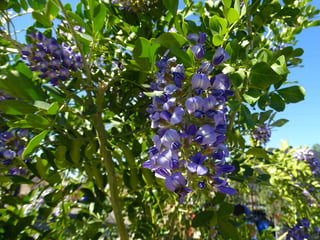 Texas Mountain Laurel (Sophora secundiflora): We love the display of fragrant violet-blue flowers that bloom in spring. Some say that the flowers smell like a favorite grape drink, oh yea! They are small showy trees, and they can fit in a yard with limited space. We like to plant them in a sunny patio, front entryway, and in any spot where we can enjoy the fragrant spring blossoms. These are also water-wise trees that thrive in warm, bright, arid environments.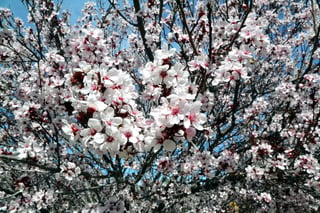 Purple Leaf Plum (Prunus cerasifera 'Krauter Vesuvius'): This deciduous tree produces a profusion of showy light pink flowers in spring. The color does not end there. This remarkable tree also features exceptional dark purple foliage that helps to make it an ideal small, color accent tree. We like to plant them in front yards, where they are sure to attract all the right attention. We can also plant them in pairs to flank gateways and driveway entries in style. They can also be planted in an orchard-like row to create a stunning privacy screen. These ornamental trees can make a bold and beautiful color statement no matter how we choose to plant them!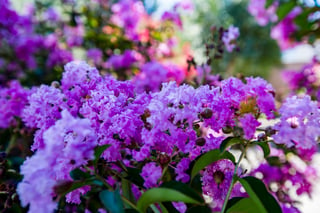 Crape Myrtle (Lagerstroemia): These versatile trees are also one of the best flowering trees for our area. They are incredibly colorful when in bloom! These beauties love the heat. In fact, when the hot weather arrives, expect your yard to be decorated in beautiful shades of color. These ornamental trees offer extraordinarily long and reliable bloom cycles so we can enjoy the show from spring through fall! In fact, the show lasts all year thanks to their interesting, colored, mottled trunk bark. We only grow the best varieties for our area, so be sure to visit your nearest location and select the best variety for your area.
Professional Landscape Design Consultations
Purple is one of the best colors to have in your yard. Allow our professional landscape design specialists to determine the perfect spot to plant any of these purple flowering trees on your landscape. With free professional planting available, it cannot get any easier to create a colorful yard with the best flowering trees on earth!