Best November Landscape Tips for Texas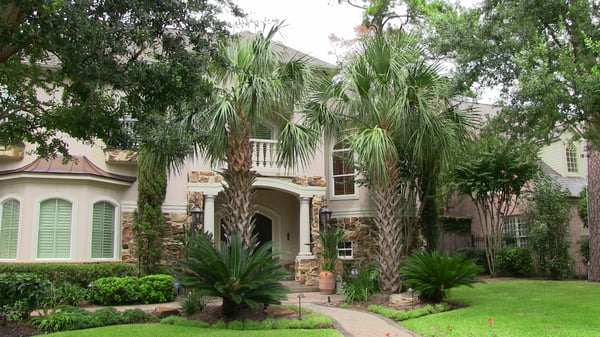 November is here, and that means we get to spend more time outside with family and friends and enjoy the weather right in our own backyard! Not only can you smell fall in the air, but you can also smell more cookouts and fire pits being turned on all over the neighborhood!
In the last couple of months, you may have noticed how much your yard, and the landscapes around you, have been growing and filling the streets with lush foliage and fall color. We love this time of year because we know you are spending more time in your yard and enjoying the beautiful surroundings you created for your home.
We want to make sure it stays that way through the fall, the holidays, and beyond! Keep reading to learn about the essential areas to take care of this month, such as November watering, fertilizing, and which trees can be planted today. Now is the best time to care for your yard and give it the best health boost through the rest of the year.
Monitor Your Watering Schedule
The cooler months are the time we get to reduce the frequency in which we water our landscape. It is still important to make sure you are watering deeply to give root systems enough water to continue growing strong and deep. This watering routine will produce the strongest possible root system and keep them thriving through the winter.
By the next growing season, those strong root systems will bring your landscape vigorous plant growth, creating thicker foliage, brighter flowers, and greener lawns. A healthy root system also keeps your trees and plants more resistant to local pests or disease infestations.
Prevent Weeds
Nobody wants to spend more time doing unnecessary yard work than needed. So, take preventative measures now and make your life easier this month! Apply pre-emergent herbicides as directed regularly to maintain a clean yard and keep the weeds away.
This will give you more time to hang out with family and less time trying to fight off new weed growth. November, and going into the winter, is an excellent time to continue using preventative measures to keep weeds from growing in your yard and stealing nutrients from your plants and lawn.
Our nursery professionals can help you choose the best product for your yard. Stop by your nearest nursery and let us help get your yard in perfect shape!

Keep Your Landscape Fertilized
Fertilizing your shade trees, evergreen trees, flowering trees, palms, and even your dormant trees in the fall gives them the chance to go through the winter in top health. We recommend using our custom blended fertilizers for your landscape needs as they are formatted explicitly for common conditions found across California.
Now is the perfect time to apply Moon Valley Nurseries custom fertilizer, Moon Dust, and feed everything in your yard from your most massive tree to your potted plants. For an extra boost before and during the winter season, our Super Charged Moon Juice can be used monthly. This will keep your trees and shrubs thriving and developing stronger roots.
For all the palms in your yard, we carry an exclusive product specifically to get the perfect blend of nutrients for every palm. Our Super Palm Juice optimizes palm tree performance, helping create thicker trunks and greener, healthy fronds.
Maintain a beautiful green winter lawn with our Moon Royale Turf Fertilizer. Our fertilizer blend helps break down any hard soil in your grass while enhancing a deep, vibrant green color across your landscape.
To make sure your plants are getting the most out of our fertilizers and supplements, apply Soil and Water Conditioner to help amend the soil and allow more nutrient absorption to your plants.
These and other custom products can be purchased at all Moon Valley Nursery locations or online here.
Finish any Last-minute Planting Projects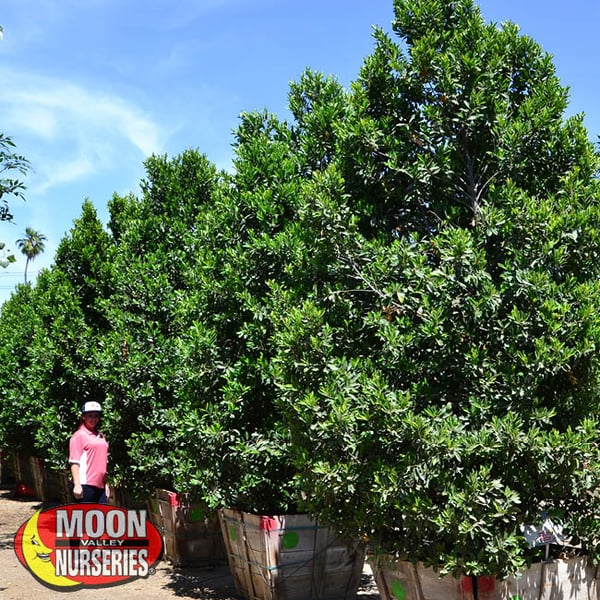 The Carolina Cherry is a Southern native that has become a popular ornamental tree for many homeowners across our region. The Carolina Cherry has a natural upright cone shape with dense foliage.
Its adaptability to pruning makes it a great foliage plant that can be pruned/trimmed to fit best in your landscape. It is drought and heat-tolerant and requires minimal watering, once established. Its dark green foliage makes it perfect for border topiaries, privacy screens, and backdrops layered landscapes!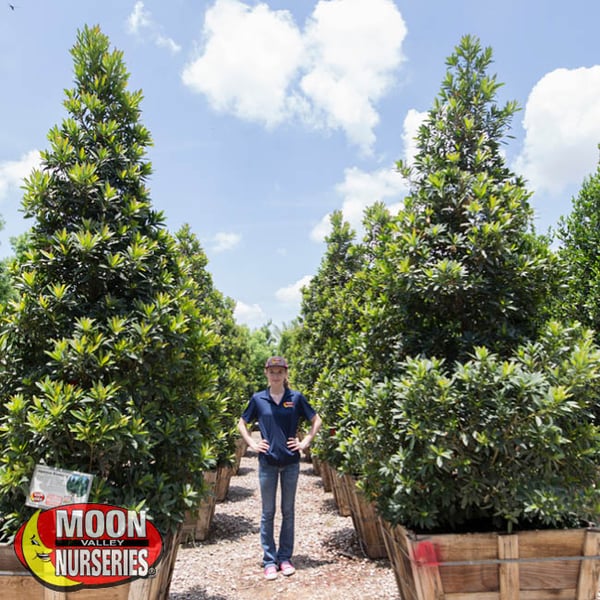 The Japanese Blueberry is a visually appealing evergreen with dense, lush foliage and striking leaf color. It requires minimal maintenance, and its narrow forms allow it to fit in tight spaces you may have around your home.
It thrives in full sun and handles the cold exceptionally well. It has become one of the most planted hedge varieties in the Las Vegas area and is an excellent choice for just about any landscape style.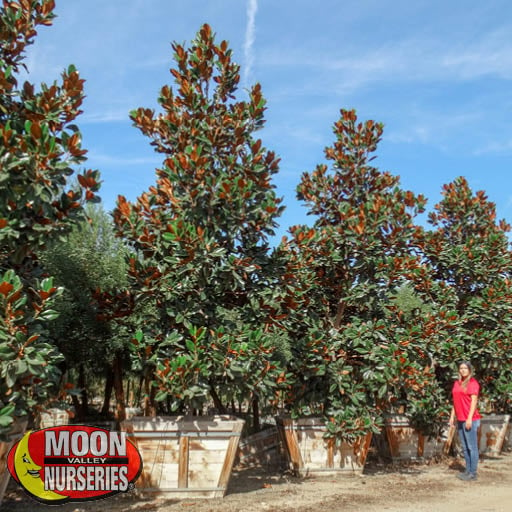 Magnolias are amazing trees to have around your yard. The large, cream-white flowers it produces are not only visually appealing, but they also give off a pleasing aroma that can move around your property.
At Moon Valley Nurseries, a few of our Magnolia varieties have green and brown leaf backs adding yet another layer of color in the foliage. Over time, the Magnolia will create a wide range of shade wherever it is planted for generations.
Learn More from Moon Valley Nurseries
Click here to learn more about fall planting season and why it's the best time to plant trees in Texas.
Click here to learn more about our consultation process. See how easy we make it for our customers to get the job done right and get it done fast.
Click here to find out what to expect when you visit Moon Valley Nurseries.