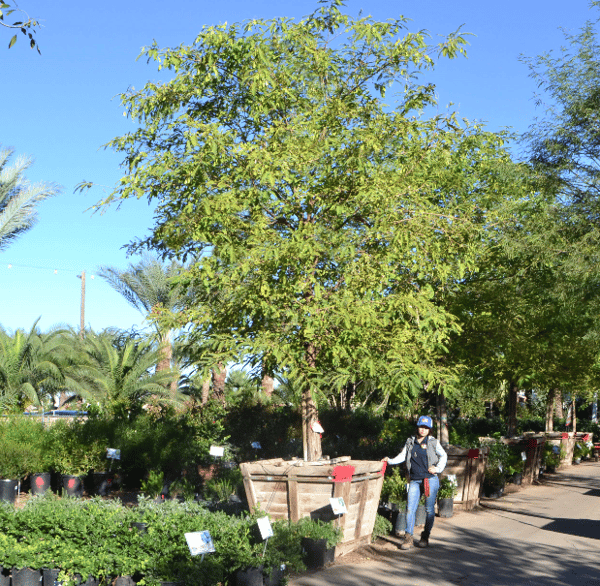 The summer is here, and the heat has already settled in. As we begin our march into what can seem like endless summer days, we often look for ways to escape. Usually the closest and most convenient area is under a nice big shade tree, and one of the best is the Tipuana tipu.

The Tipu is a water wise variety that has become popular among landscape professionals and homeowners throughout Houston for their rapid growth and showy apricot yellow flowers during the summer. This semi-evergreen grows extremely fast and provides a fantastic canopy of shade in any landscape.

The Tipu tree, reaching heights of 25 feet in just a few years, requires some structural assistance to obtain an optimal branching structure and strong root system. This can be easily achieved with proper tree staking (always available with every tree).

The Tipu is a great tree in any landscape for quickly creating massive canopies of shade to cool your home, shade a patio or protect the other plants in your yard. It also requires little maintenance as it does extremely well in many soil and drought-like conditions. Because of its toughness it has quickly become a favorite street-lining tree in many areas and as THE shade producer in many Houston home landscapes.

So, to create some shade for your home, your patio or your landscape...plant the Tipuana tipu.