3 Best Trees and Shrubs to Plant Right Now
There is no doubt about it, right now is an excellent time to plant a variety of trees and shrubs! That's right, many trees and shrubs thrive during this time of the year and at Moon Valley Nurseries, we have got you covered with what you need to have a beautiful landscape – no matter what the season may be!
Fall colors are in fashion this time of the year, producing the colors that trigger good memories and adding the curb appeal that gets your yard noticed for all the right reasons! And as we get closer to December, there are also trees and shrubs that add wonderful festive colors that perfectly complement the Holiday season!
3 Trees to Plant Right Now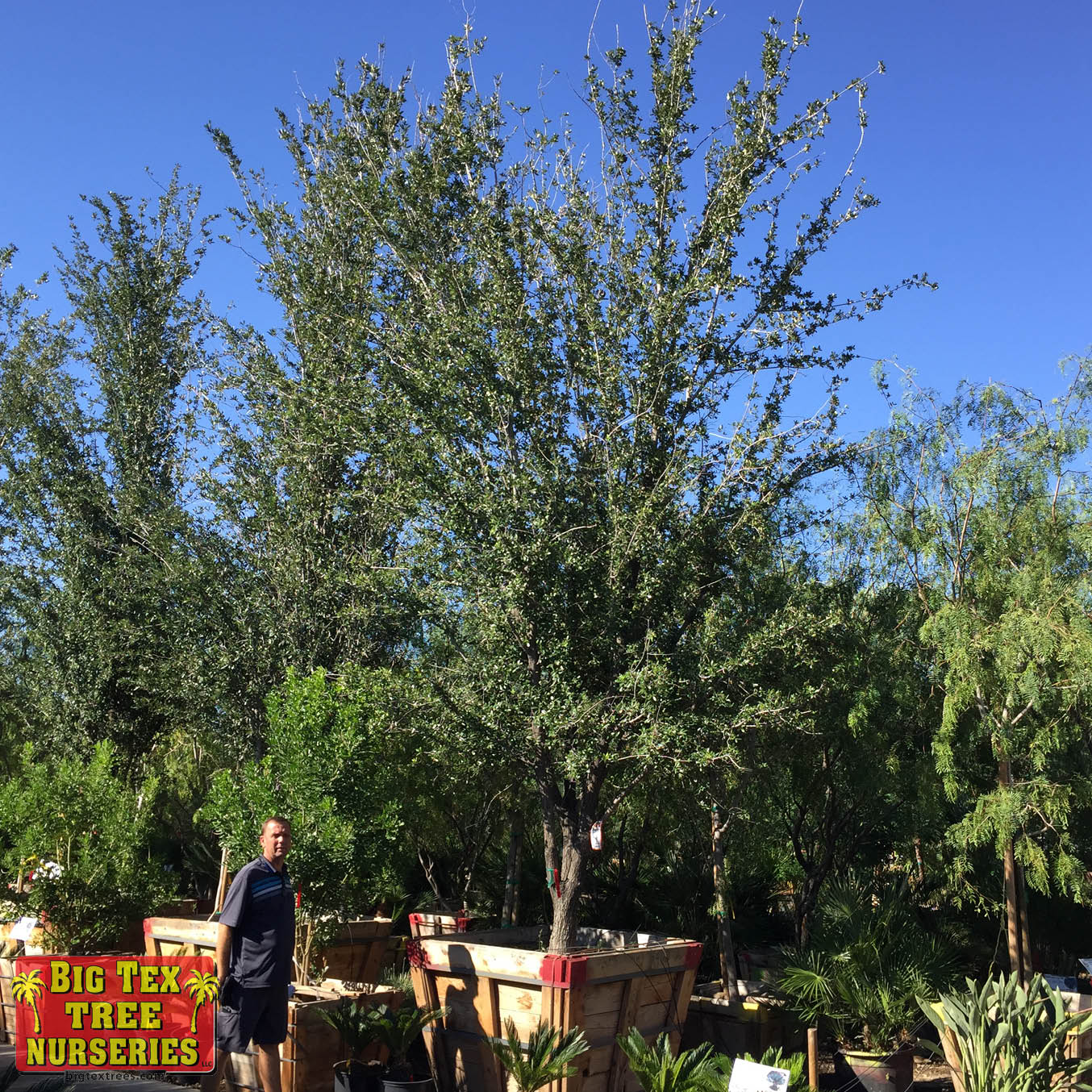 LIVE OAK (QUERCUS VIRGINIANA):
If you are looking to create a private space you can do no wrong planting these stately trees in a row. In addition to their incredible privacy features, they are an incredibly hardy shade trees that love to grow in our area! Mature specimens are sure to be a family favorite, where their thick, sturdy trunks and branches are just waiting to be explored. These evergreen trees are tolerant of extreme wind conditions too! Enjoy the deep gray/green foliage wherever you have them planted!
---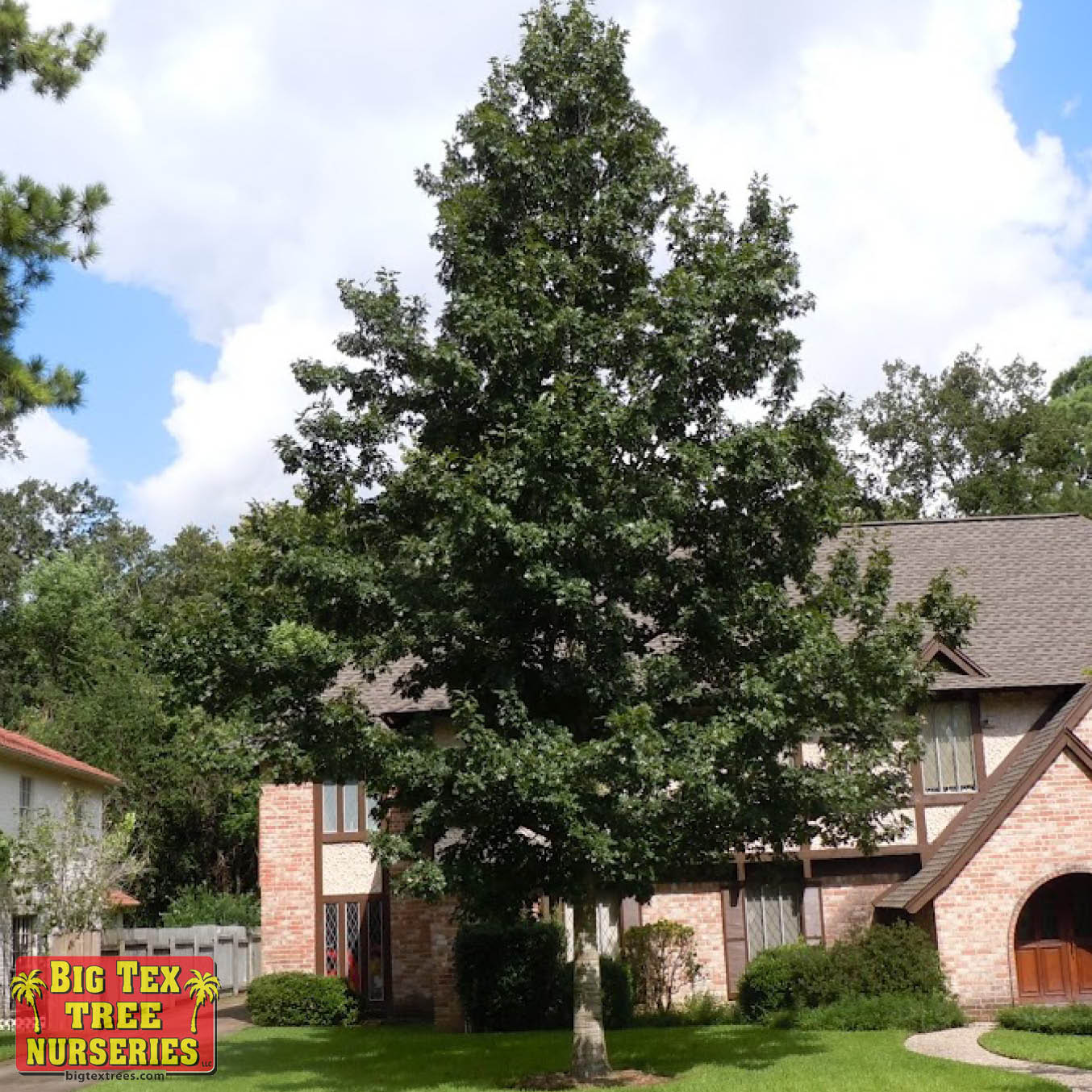 SHUMARD OAK (QUERCUS SHUMARDII):
These are a favorite tree in Houston thanks to foliage that changes with the seasons. They feature bright yellow leaves in the spring, dark green leaves in summer, and yellow to red leaves in autumn, creating a show that is sure to add curb appeal all year long! It's a deciduous tree so that it lets the warmth of the sun in during winter and blocks out the sun in summer! We like to use them to block unwanted views or as a useful noise blocker.
---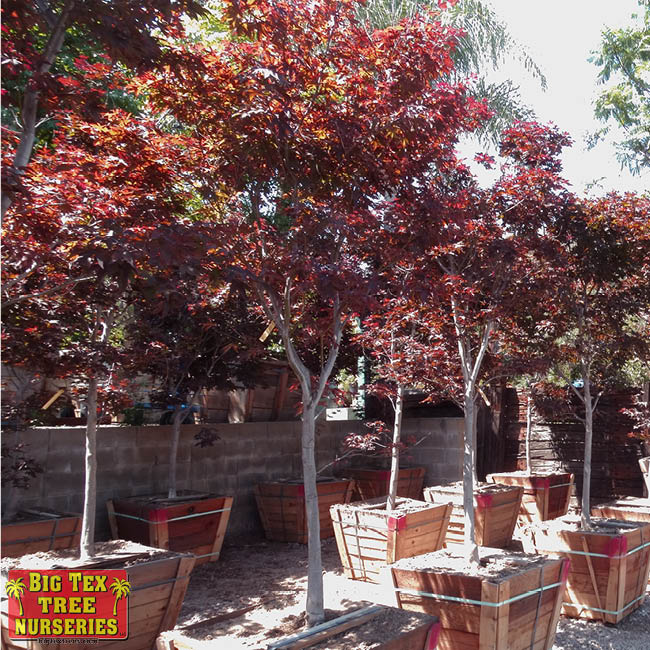 JAPANESE MAPLE (ACER PALMATUM VAR. ATROPURPUREUM 'BLOODGOOD'):
These small deciduous trees paint a picturesque scene in the fall when the bright scarlet red leaves appear! These are some of the hardiest of the Japanese Maples and are a perfect fit for tight space in the landscape. We like to use them as a focal point and for creating a beautiful contrast with greenery in a yard.
3 Shrubs to Plant Right Now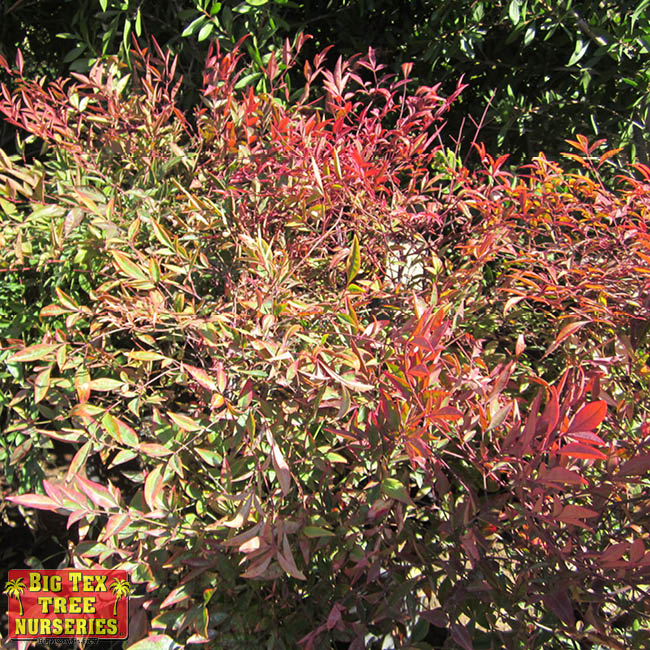 BAMBOO 'GULF STREAM HEAVENLY' (NANDINA DOMESTICA 'GULF STREAM'):
These are one of the best compact shrubs you can find, and they can put on a show all year long! Their ever-changing foliage goes from scarlet-red in spring to blue-green in the summer. These are cold hardy shrubs, and they make a colorful addition to any landscape. The 'Gulf Stream' variety has improved foliage color in the fall with purple and bronze tinted foliage turning to a fiery crimson red in winter, just in time for the holiday season! We like to use them as an informal hedge or as a foundation planting.
---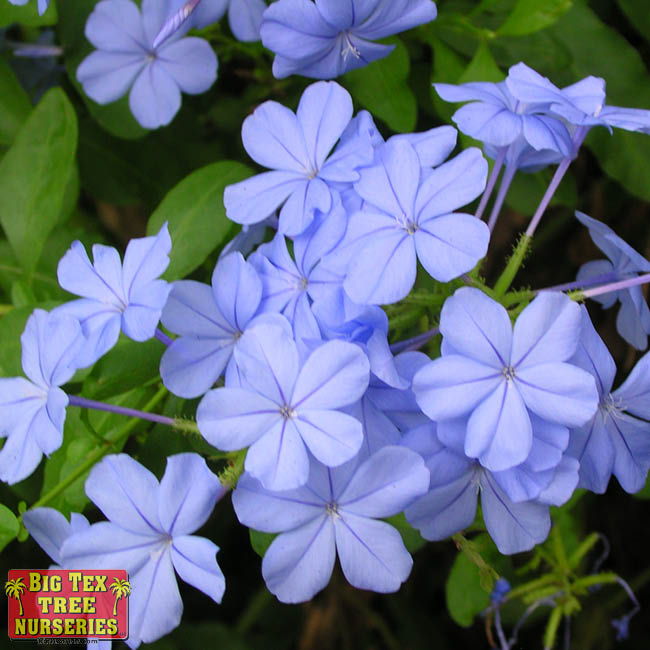 PLUMBAGO (PLUMBAGO CAPENSIS):
These evergreen shrubs can create a visual explosion of sky blue flower clusters in the spring and fall, adding plenty of color to any landscape! They have a tropical look and can add a nice touch of beauty around patios and decks. We like to use them as an excellent background, or transition plant and their easy-care and low-maintenance makes them a favorite for both homeowners and landscapers alike! Plant them along fences and enjoy the view!
---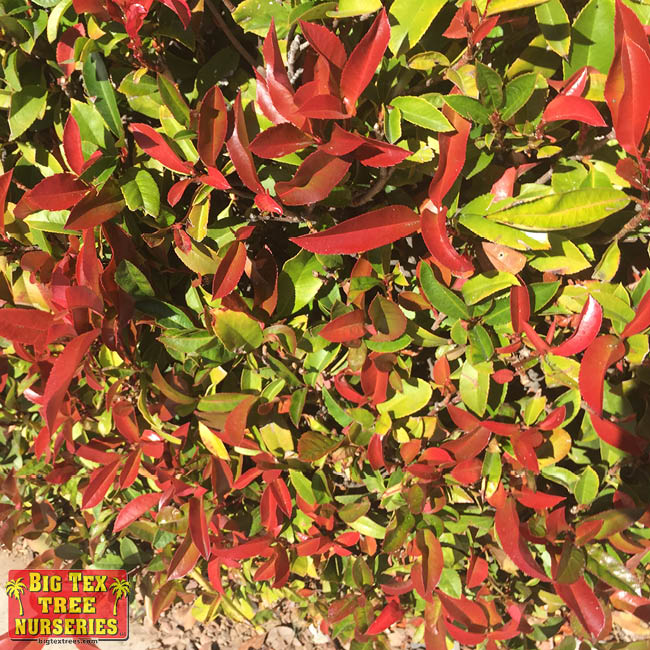 RED-TIP PHOTINIA (PHOTINIA X FRASERI):
These medium-sized evergreen shrubs are densely foliaged with dark green leaves that burst with bright burgundy colors in early spring, creating a show that adds plenty of curb appeal! Their dramatic foliage colors are just one reason why we love them so much. We like to plant them down property lines and in side-yards because their dense growth habit makes them ideally suited for use as a colorful privacy hedge or screen! This very showy shrub is cold hardy so that it can survive when the cooler temperatures arrive.
PROFESSIONAL LANDSCAPE DESIGN CONSULTATIONS!
Are you ready for a beautiful new yard so that you can amaze your holiday guests, but you don't know where to start? Visit any of our Moon Valley Nurseries and take advantage of our free landscape design consultations or for a small fee we will be glad to come to your location. With Moon Valley Nurseries, it cannot get any easier to create a new look for your yard, one that dazzles and can help increase property value! We have the best selection of premium-quality, custom-grown trees, and shrubs, all value engineered so that you can get the bigger trees at the lowest price – guaranteed! And with #freeplanting, there is no reason to wait!